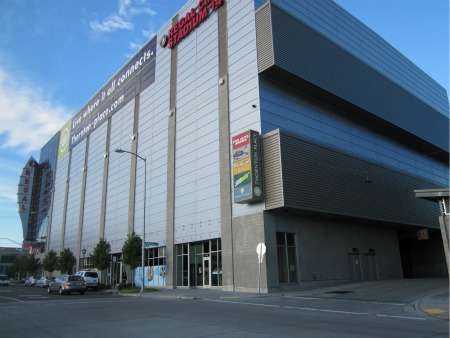 UW Medicine is opening a neighborhood clinic on the ground floor of Thornton Place in spring 2012.
Thornton Place has been struggling to fill its retail space since it opened in the middle of the economic downturn, but it soon will have an anchor tenant next to The Vitamin Shoppe on the west side of the mixed-use development.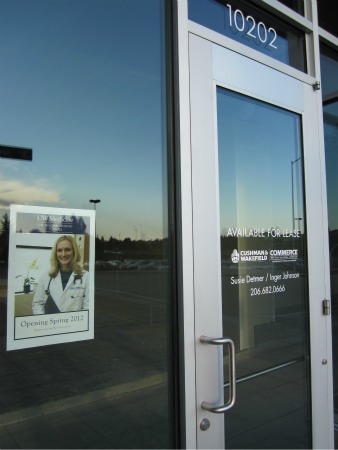 According to signs posted around the southwest end of the building shown above, the University of Washington Medicine is planning to open a new neighborhood clinic in spring 2012.
We haven't seen any news releases yet and were unable to obtain any information from the UW Medical Center or Thornton Place, but we hope to have more information about the size of the clinic and what will be offered there soon. Stay tuned!
Update:@UWMedicineNews has Tweeted:" @MapleLeafLife Thx for the post. Also opening Ravenna clinic in October, have more info on that one. :)"