Rosalie emails: "Do you have any more info about Seattle Night Out parties happening in Maple Leaf?  Thanks for your work!"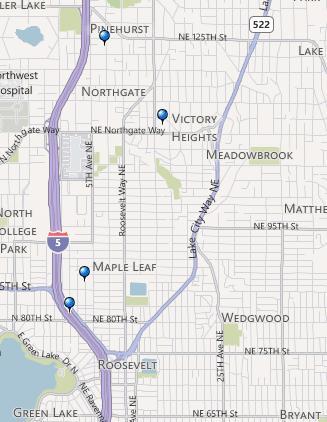 Night Out is almost here – Tuesday, Aug. 2, from 6-9 p.m.
We posted on National Night Out, the neighborhood block party with a crime-fighting goal, at the beginning of the month, and gave directions to register your block online, allowing you to close your street to traffic so neighbors can safely meet and mingle.
But we haven't heard any response. And the city's Night Out map, as of this weekend, shows scant response here, though registering on the map is optional.
Maple Leaf, in the dozen years we've lived here, has generally had a lukewarm Night Out presence. In other neighborhoods street after street are closed. Not so much here.
But the blocks that ARE closed seem to be having all the fun.