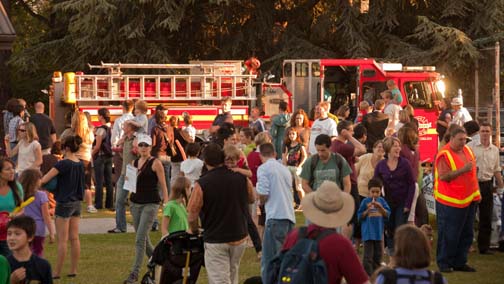 All photos courtesy Dane Doerflinger Photography
Here, for the second year in a row, is a photo report on Wednesday night's Maple Leaf Summer Social by Dane Doerflinger, a photographer, whitewater guide and Maple Leaf resident.
The full set of 64 71 photos can be seen here. In addition, the Maple Leaf Community Council has posted a slew of Summer Social photos on its Facebook page.
Maple Leaf Life (yours truly) shot instant photos of folks who came to our table, and had each inscribe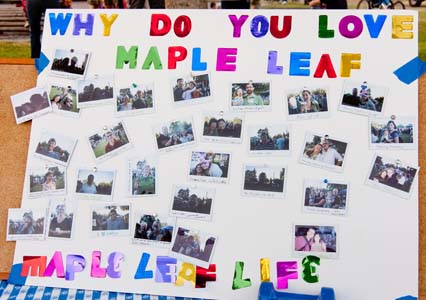 d with an answer to "Why do you love Maple Leaf?" You can see what it looked like halfway through the evening; we're trying to figure out a way to display the individual photos.
Without further adieu, on to Dane's photos.