There's still time to stop by Aljoya Thornton Place tonight to learn more about the proposed community that will be sprouting up around the upcoming Northgate Light Rail Station.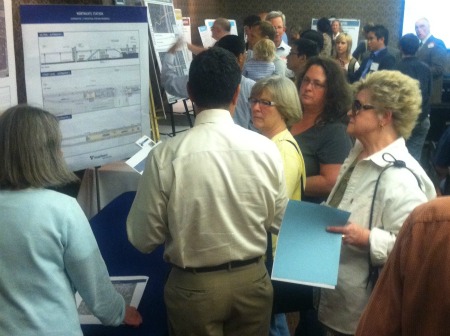 An open house continues until 9 p.m., offering neighbors and commuters the chance to look at ways to develop the mixed-use community, as well as offering them the chance to make comments and mark the ideas they like.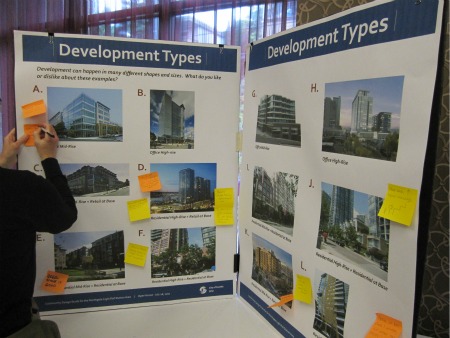 Marshall Foster, city planning director for the Seattle Department of Planning and Development, said we have a rare opportunity to decide how to create a community around the future light rail station.
Much of the focus is on the types of buildings people would like to see, and what they would like to see. Public art? A pedestrian bridge? Open space? Something you think nobody has even thought of yet?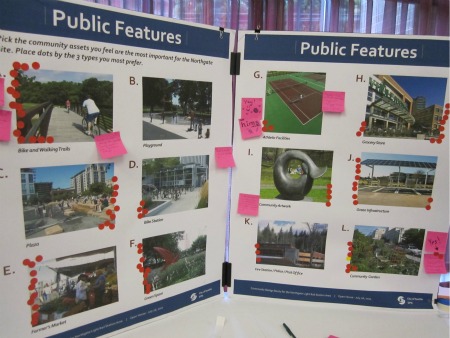 Although DPD has a Northgate Station Area Development site that explains the project, the ideas the department is seeking comments on are not yet posted on the site. They hope to add those details and provide you the opportunity to comment soon. We'll let you know if we learn more, too.