Although it will be another two years until we're able to enjoy the new Maple Leaf Reservoir Park, the different pieces that will make up the 21-acre park are slowly coming together.
Tonight, another piece will move forward with the announcement of the final plans for expansion of the Maple Leaf Playground into the so-called Family Terrace.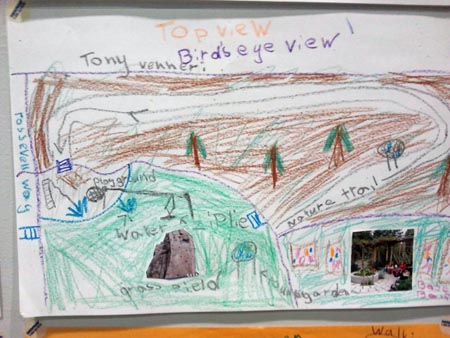 One view of how the Maple Leaf Playground should look.
Join the Seattle Parks and Recreation Department and The Berger Partnership, which is designing the new park, as they present the final concept designs for the playground that were created based on input after last month's planning meeting.
Friends for a Greater Maple Leaf Park, the volunteer group organizing community support of the park project, is encouraging people to attend the meeting and let Parks and The Berger Partnership know what you think about the design proposal:
"Is this area what you expected — what do you like about each concept — what suggestions or comments do you have?"
The meeting is from 6-8 p.m. Wednesday, July 13, at the Northgate Community Center gym, with an update on the greater reservoir project scheduled from 6-6:30 p.m.