It appears that just one medical marijuana dispensary isn't enough for the neighborhood.
Already we have the new Greenside Medical just on the outer edge of Maple Leaf at 9804 Lake City Way N.E., which we wrote about last month. But now it appears that another dispensary might be moving into the space abruptly vacated in March by the much-beloved LC's Kitchen at 8007 Lake City Way N.E.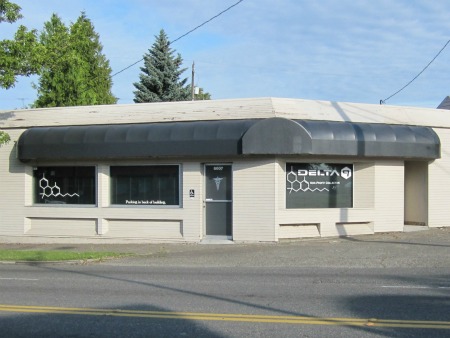 The wording and symbols on the ouside of the so-called Delta Nonprofit Collective are vague, but reminiscent of other marijuana dispensaries. However, we can't find a website or any other information to verify what the space really is turning into. Does anybody have additional information?