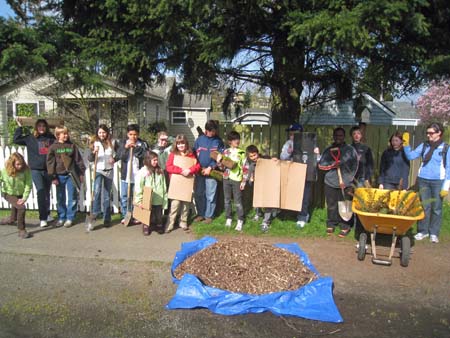 Sheila Cloney, the director of Seattle Creative Kids Preschool in Maple Leaf, wrote to ask if she could praise the Perkins School, also in Maple Leaf, for inter-school cooperation.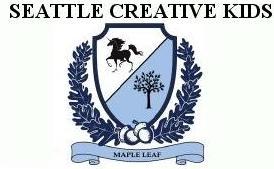 I keep meaning to ask if it would be appropriate to post a note on the Maple Leaf Blog thanking the 4th and 5th grade students at the Perkins School (with the assistance of their science teacher Colt Deese) for planning, developing and planting a native garden at the preschool. The demonstration project includes nurse logs and a bench made from logs. Our preschoolers have added a wormery and the school cats just love it. The native garden is in the northeast corner of the property. Because the cats love to play in the area I often see people peeking over the fence to check out the garden and the cats.
Last year Deese and the Perkins School built their own native garden behind their school. They provided these fine photos.
Seattle Creative Kids is located at 9221 12th Ave. N.E.