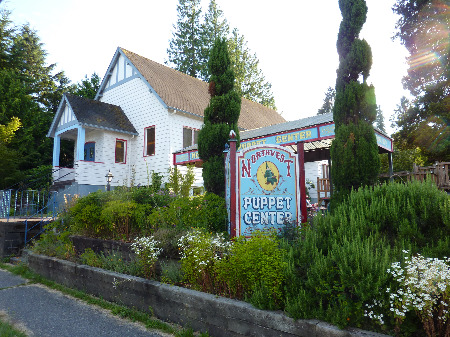 If you're a fan of Northwest Puppet Center, 9123 15th Ave. N.E., there's a unique opportunity to make your dollar stretch further until midnight tonight through the Seattle Foundation. Dmitri Carter with the Puppet Center tells us:
Today (Thurs. June 23 until midnight) there is a special one-day opportunity to support our non-profit organization and have your gift stretched with additional funding from Seattle Foundation and the sponsorship of local businesses.  Please consider making a gift online:

http://www.seattlefoundation.org/npos/Pages/NorthwestPuppetCenter.aspx

Even if the arts are not your priority, there are many worthy non-profits so please do show your support for the causes important to you.  Full list of participating non-profit organizations can be found here:

http://www.seattlefoundation.org/npos/Pages/default.aspx

Thank you for helping make a difference during these challenging times!  On July 1, we begin our new fiscal year and we look forward to another season filled with great programs in 2011-2012.