The North Seattle community will come together again this summer for the second annual Celebrate North Seattle block party from 2-6 p.m. Sunday, June 26, in Oak Tree Village.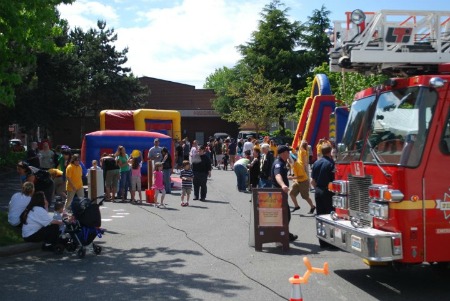 The first annual Celebrate North Seattle in 2010.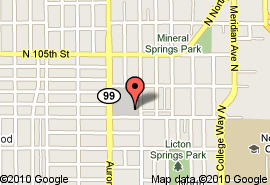 The Rotary Club of North Seattle, Epic Life Church and North Seattle Minuteman Press are sponsoring the free event, which will be hosted in the Oak Tree Cinema parking lot off of Aurora.
"The block party idea started because the community needed more positive events to gather at," Epic Life Church Pastor Keith Carpenter said in a news release. "Last year, we saw how much good exists in North Seattle when people were given a chance to meet and celebrate."
There will be entertainment from local musician Sid Law, inflatables, children games and food, as well as door prizes and gift bags from local businesses and community groups.
Attendees also are asked to bring a new pair of shoes for the launch of the event's Shoes for Souls Project, a joint effort of the North Seattle Rotary Club and the Salvation Army North. The goal of this project is to raise 1,000 pairs of new shoes for children and youth in crisis situations in the North Seattle community.
"We're all in this together," said Local Seattle Cycle Center owner Bud Myers, who attended last year's event. "Working towards building a stronger community requires everyone believing it can happen and offering what they have to make it happen."