The Meadowbrook Farmers Market, at 2728 N.E. 100th St. the closest farmers market to Maple Leaf, is not returning this summer.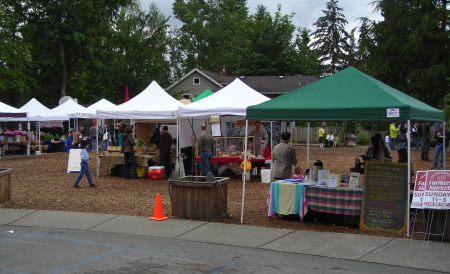 The market, which opened in 2009, was always smaller than many of Seattle's farmers markets.
The market, in an email Tuesday, said:
Dear neighbors,
We are sad to report that the Meadowbrook Farmers Market will not open for the 2011 market season. Our decision is based on a combination of factors, including the poor economy and Spring weather conditions.
We would like to thank all of our faithful neighborhood shoppers, fabulous vendors, talented musicians, local business donors and our site host, the Seattle Waldorf School, for making our first two years a success.
We feel the Meadowbrook Farmers Market was a wonderful celebration of neighborhood and local, sustainable living and this weekly gathering of our community will be missed by us all. We will continue to look ahead towards the 2012 season in hopes for an improved economy and a favorable growing season.