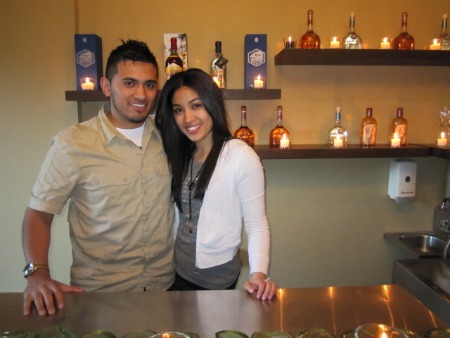 Edgar Carreon, owner of COA Mexican Eatery & Tequileria, with his fiancee, Juanita Bond, in front of the tequila bar on the first floor.
When COA Mexican Eatery & Tequileria officially opens May 20 at 7919 Roosevelt Way N.E., owner Edgar Carreon plans to offer more than just his favorite dishes and tequilas. What he really hopes to share with the community is an experience.
"One of the ways that we are different from most Southwest-style restaurants is that we are part of the Mexican culture," Carreon said. "We didn't come up with the idea; we didn't come up with the recipes. These are things that we grew up with; these are the things that we still eat at home.
"We have a really personal relationship with the culture that we think is a really different experience."
And because Maple Leaf has welcomed COA with such open arms, Carreon in turn is opening the doors to the restaurant a little early for a Cinco de Mayo dinner-tequila pairing specifically for the neighborhood. (UPDATE: Reservations now are being taken. Click to the bottom of this post for details.)
Carreon explains that his first restaurant, La Casita in Mount Vernon, is important to him because of the way the restaurant was so warmly welcomed into the community when it opened nine years ago.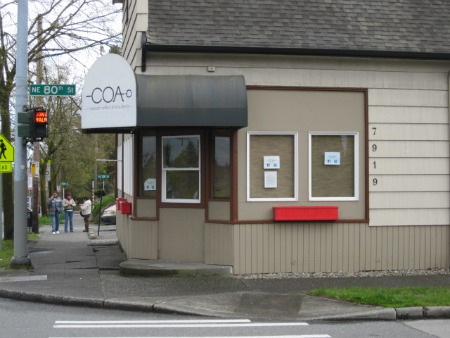 "(Maple Leaf) has been the location that makes us feel just like we did in Mount Vernon," he said.
The three-course meal offered May 5 will feature a tequila specifically chosen for each course from Casa Noble, Corrido and Ahatoro. Patrons that night also will get the chance to try some of the restaurant's original tequila cocktails, as well as samples of dishes not being served with the meal.
So what style of food might you expect at COA? Carreo admits that much of the menu might not seem new to patrons who frequent Mexican restaurants, but he thinks the execution of the dishes is what will make the food unique. [Read more →]