At last night's Maple Leaf General Community Meeting at Olympic View Elementary School, 1020 N.E. 82nd St., many an attendee entered gleefully after seeing this sign of spring: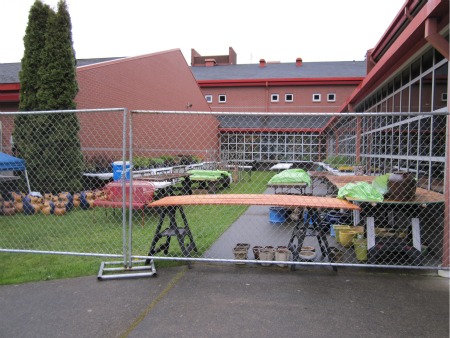 That's right, the Olympic View Plant Sale is back, and this time it's celebrating its 10th anniversary.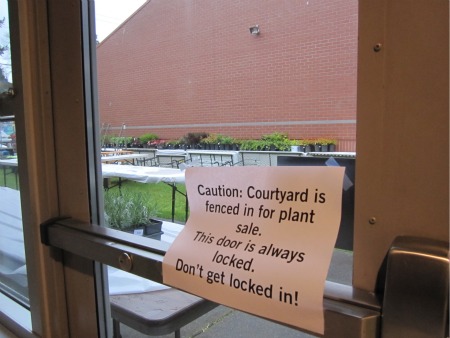 The fun starts tomorrow at 9 a.m., featuring coffee and treats in addition to the myriad flowering and edible plants, including blueberries, raspberries and organic tomatoes. The sale will continue through 7 p.m. Friday, and also is open from 9 a.m. to 6 p.m. Saturday, and from 10 a.m. to 2 p.m. Sunday.
Special activities on Saturday include a craft fair from 10 a.m. to 2 p.m., featuring goods for sale from local artists; as well as a special garden concession stand and the opportunity for kids to make a garden fairy and Chia pet from 11 a.m. to 2 p.m.
All proceeds from the event will directly benefit the students of Olympic View Elementary. And remember to shop early for the best selection!