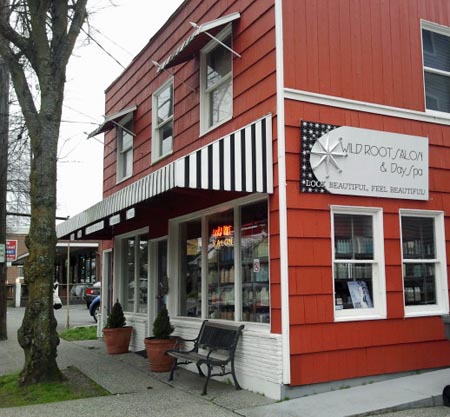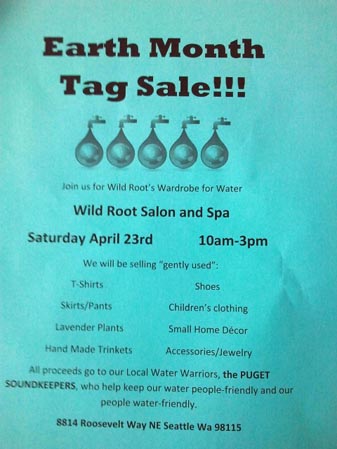 Wild Root Salon & Spa is doing its part for the planet as Earth Day (April 22) approaches. On Saturday, April 23, the Maple Leaf salon, located at 8814 Roosevelt Way N.E., is holding a "Wardrobe for Water" event as part of its Wild Root Earth Month Campaign.
From 10 a.m. to 3 p.m., lightly used clothing, baby clothes, shoes and accessories will be for sale, with all proceeds going to the Puget Soundkeeper Alliance. Wild Root is repeating the event the following weekend, also from 10 a.m. to 3 p.m. Saturday, April 30, at its location inside of Northgate Mall.
Throughout the month, both locations also are holding raffles for products and services, with proceeds again going toward the Puget Soundkeeper Alliance.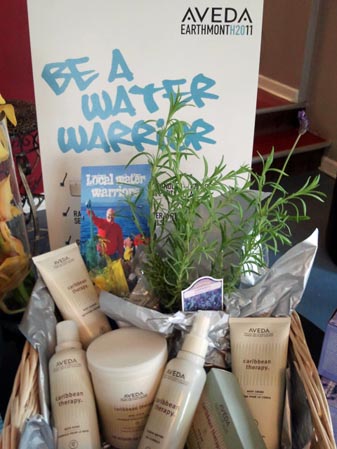 Do you know of any other Earth Day events taking place in the neighborhood that we should know about?