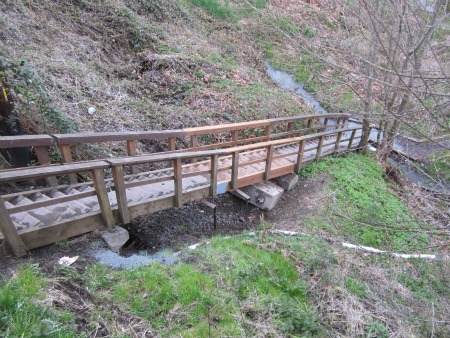 It may not be as pretty as in its heyday last summer, but the multicolored wood now making up the staircase at 20th Avenue Northeast and Northeast 98th Street is better than the gaping hole that was in its place a week ago.
And there there will be more to come. Marybeth Turner with the Seattle Department of Transportation tells us repairs are done for now, but that this is just a temporary fix until crews can make a permanent repair when school is not in session. The staircase, which travels north over Thornton Creek from 98th Street to Northeast 100th Street, is near Sacajawea Elementary School and is used by many of its students.
 
Turner adds that the stairway was damaged by slope erosion two weeks ago.