In 1986, Janice Camp moved to Maple Leaf. It took less than four years for her to make her mark in the community by joining the Maple Leaf Community Council's executive board.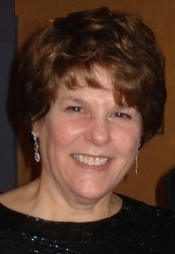 Since then she's made Maple Leaf history multiple times, serving as president of the board from 2001-2007, when the board took stands on issues that had a big effect on the neighborhood, including Northgate development and establishing the Maple Leaf Community Garden.
But Camp is now ready to move on and has announced her resignation, along with fellow board member Barbara Maxwell. From board member David Miller:
Janice was president of the Executive Board when I first volunteered and was in that role for most of the time I have been involved with the MLCC. When I became President in 2007, I knew I had a huge standard to live up to.

Janice was key to creating new park space, protecting Waldo Woods, securing a pedestrian-friendly environment at the recent Northgate expansion, and especially helping preserve the day-to-day quality of life that has made Maple Leaf consistently seen as one of the best neighborhoods in Seattle.

Beyond all that, Janice and Barbara's firm conviction about approaching City Hall using rational, fact-based conversations and not going all 'hair on fire' has had the biggest impact on the average Maple Leafer. I doubt more than a handful of Maple Leafers understand how respected the Maple Leaf Community Council is inside City Hall. This priceless asset is what Janice and Barbara — and those who came before them like former Treasurer Mark Schoen — have given to our neighborhood.
Some of the accomplishments Camp is most proud of include the reputation the Maple Leaf Community Council has built in the city; saving the Waldo building; the Maple Leaf Community newsletter; and the Maple Leaf Summer Social.
She's only moving to Laurelhurst, but it's far enough for her to miss a few things, including "the really friendly people, ACE Hardware and Cloud City, easy access to every thing in the neighborhood and the rest of Seattle," Camp says.
And even as she's walking out the door, she's still advocating for the neighborhood, urging Maple Leaf residents to also give back to their community by considering a bid for a seat on the council's executive board. She says:
Serving on the Community Council has been a fabulous opportunity to learn more about how our community and our city works and to get to know more people in the neighborhood through working together on projects. I highly recommend it for anyone who wants to keep 'in the know' and feel like they are making a difference in their corner of the world.
To be eligible for membership, residents must live within the Community Council's boundaries and have attended at least three consecutive board meetings, which take place on the third Wednesday of each month.
The board votes in new members throughout the year, but each must face election every two years from the community at the spring general meeting, which is coming up later this month. The following board members will be up for election at the Maple Leaf general meeting on April 27, which begins at 7 p.m. at Olympic View Elementary, 504 N.E. 95th St.:
President Joshua Newman
Treasurer Meg Stockbridge
Tyler Letey
Matt Stockbridge