Usually when urban dwellers pick up a prescription, it's a quick, impersonal stop at a grocery store or an even more impersonal mail-only service. But at Maple Leaf Pharmacy, they'll know you by name.
The pharmacy originated in 1988 in the old Northgate Hospital building (north parking lot of the mall). It  moved to its current location, at 8830 Roosevelt Way N.E., in 1996.
The Maple Leaf Pharmacy is independently owned and operated, and was originally called North Roosevelt Pharmacy, under the same landlord. The pharmacists, Bill McNary and Bernie Bauman, work alongside Geraldine Crews, the head technician, who has been with the current owner for 21 years.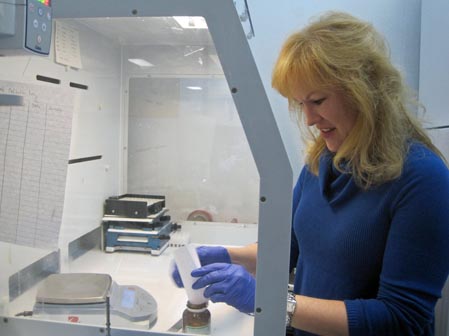 "In order to stay alive, we focus more on being patient-oriented. We know everybody by name so they feel like they're paid attention to more, and cared about," Crews said.
Not only does the person behind the counter know you personally, but the pharmacy is also a drug compounding center. So, the medication is tailored specifically for each patient at the pharmacy. The Maple Leaf Pharmacy does veterinary compounding as well, which is perfect for all those dogs and their walkers in the neighborhood.
"Many people don't realize this, but a lot of animals use human drugs. But, they are like babies, so they need them in much smaller doses," Crews said.
As a compounding pharmacy, the pharmacists are able to provide unique drugs to their patients. One in particular can only be found in Canada, but the Maple Leaf Pharmacy is one of the very few that is able to compound it, drawing people from all over to get the medication.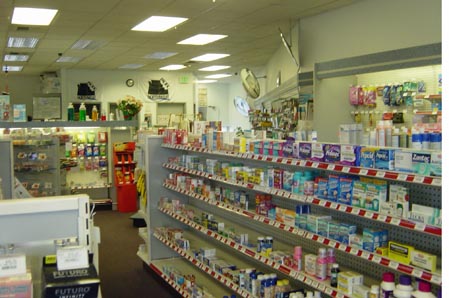 This goes for animals, too.
"There's one drug in particular that we use for cats," Crews said. "It was pulled off the market years ago for liver damage in humans."
The pharmacy is able to compound this veterinary drug by clarifying that it will not be used for human consumption.
Physicians also benefit from a pharmacy such as this. The Maple Leaf Pharmacy provides an anesthesiologist with all of the medication for his profession. When asked why, Crews explained that when purchasing medication wholesale, drugs are wasted because physicians are required to throw out what's remaining after usage. However, doctors can come here and have the pharmacists compound exactly the amount of the drug they need, rather than buying in bulk and having to toss what's leftover. This saves physicians money and doesn't waste products.
The Maple Leaf Pharmacy also has a bit of history under its roof.
The landlord at the time bought the building in 1950, and was shot at during the many robberies that occurred.
"When we remodeled, there were bullet holes in the cabinets where shots had been fired," Cr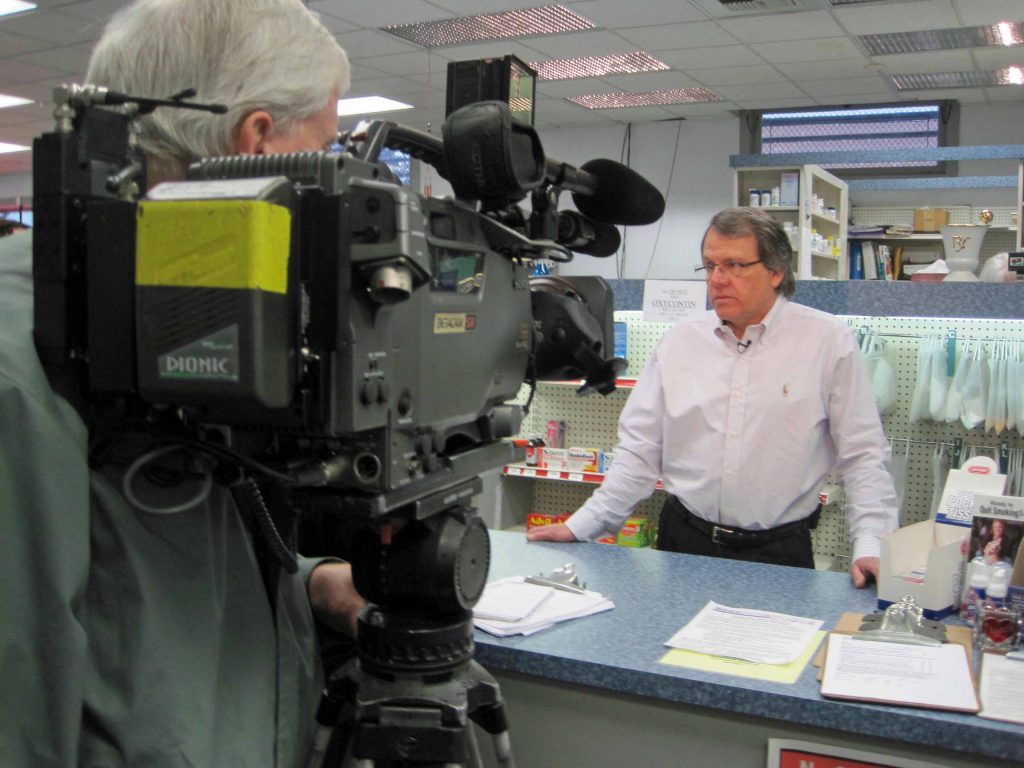 ews said. "Back then, pharmacy owners used to sleep in their stores at night because of robberies. It was much worse back then."
In Crews' time at the pharmacy, she has experienced seven robberies. Which, she says, isn't that bad in the big picture. After the last robber was arrested, Bill McNary was interviewed by  KING-TV.
The Maple Leaf Pharmacy appreciates the dedication of its neighbors. With compounding taking up about 10 percent of its business, the trio stays busy.
"The way we look at it is, we don't live here, we work here. The neighbors are looking out for us and we like to return the favor," Crews says. "We do a lot to help neighbors who are in need, and donate to schools and organizations. We try to help out in the neighborhood as much as we can."
Katie Melton is the intern for Maple Leaf Life. She is a journalism student at the University of Washington.