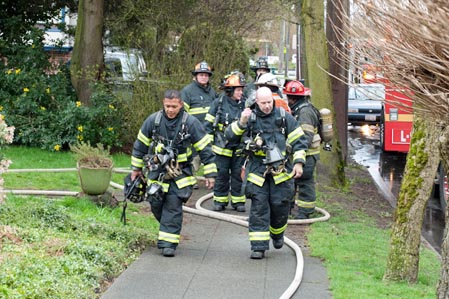 Ralph writes: "Just after 10:30 this morning the Seattle Fire Department responded with 14 units to a single family residence fire in the 7500 block of Roosevelt Way NE.
"Luckily the large response was not necessary as the fire was in a clothes dryer and was quickly extinguished. Better to see more units than not enough. Lots of hose to be rolled up."
Thanks for the report and photos, Ralph!
According to fire dispatch, 14 units responded to what came in as "fire in a single-family residence."