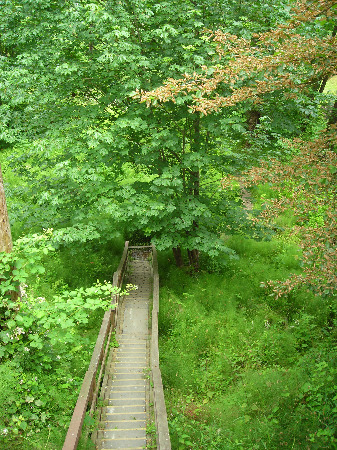 What a difference a winter makes. Last summer, we posted the above photo of the pedestrian staircase where 20th Avenue Northeast ends at Northeast 98th Street.
Reader Seth Myers sent us the following photos of what the staircase heading down to Thornton Creek now looks like: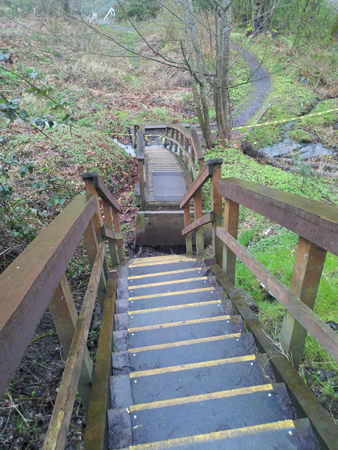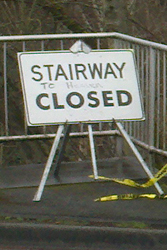 And no, we're not talking about the lack of greenery, but rather the huge chasm now in the middle of the staircase.
Although the staircase is closed for the time being, we're still waiting to hear back from the Seattle Department of Transportation about what exactly happened, and what the fate of the staircase will be.
Click below for a view of the staircase from the side, to see just how bad it is. Thanks for the photos, Seth.