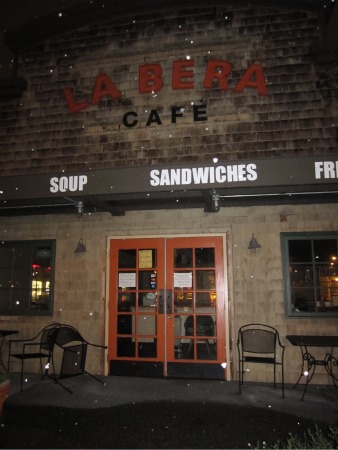 In December, just after A New York Pizza Place closed its doors, we realized that La Bera Cafe,  1000 N.E. Northgate Way, might have done the same thing.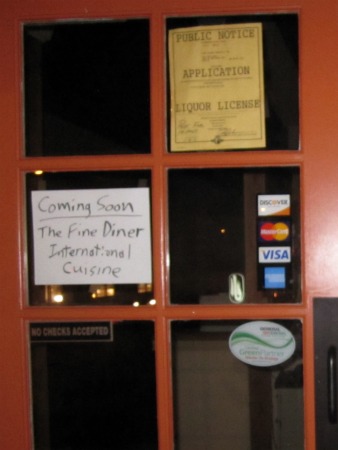 It appears we were correct.
Signs now posted on the doors and a number of the windows state the following:
"Coming Soon
The Fine Diner
International Cuisine"
When we first announced that La Bera had opened, the owners were hoping to stay open evenings as an Italian diner. As far as I know, that never materialized.
Is this an extension of that plan, with the bonus of food from other cultures as well? I guess we'll see …