Last week new street food vendor Lumpia World visited the Maple Leaf neighborhood not just once but twice, and this week another new food truck is on its way to the Washington Dental Building, 9706 Fourth Ave.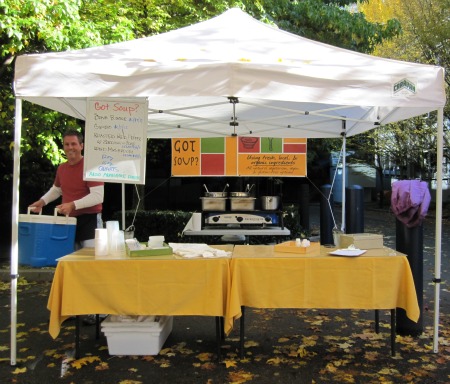 But first, Tuesday regular Got Soup? returns tomorrow (menu here), followed on Wednesday by newbie Curry Now!
The menu will include chicken or vegetarian curry entrees (served with rice roti, and a small side salad) as well as chicken and vegetarian tacos.
Lumpia World will return Thursday for its new regular slot, and its special this week is chicken adobo over rice.
All trucks are scheduled to be on location from 11 a.m. to 2 p.m.