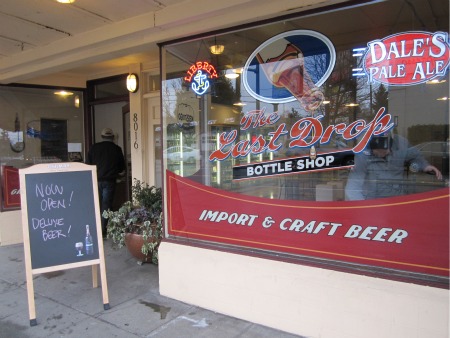 The wait is over for beer lovers who have been anticipating the opening of The Last Drop Bottle Shop.
The new Maple Leaf store, located just off of Lake City Way at 8016 15th Ave. N.E., opened Jan. 18 and has gradually been building its stock of craft and import beers.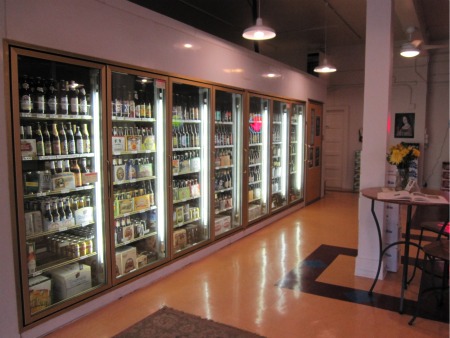 Owner Seth Howard, who also owns the neighboring Hudson New American Public House, 8014 15th Ave. N.E., plans to sell as many as 500 different kinds of beers when The Last Drop is fully stocked, and even now the inventory hovers around 200.
In addition to bottled as well as some canned beers, The Last Drop also sells beer on tap in growlers, which are half-gallon jugs of beer that patrons can reuse (or collect!), as well as T-shirts, hats and other accessories.
And all of you fans of the previous tenant, the wine store Jack Cellars, you haven't been forgotten. The Last Drop also sells a variety of wines, at prices Howard boasts are often lower than at any nearby grocery store, a trend he also is aiming for when pricing his beer.
Hours posted on the website are 2-10 p.m. Monday through Thursday, 1-11 p.m. Friday and Saturday, and 2-7 p.m. Sunday. And you can stay on top of happenings via Howard's Twitter feed through his downtown Collins Pub.