Maple Leaf may have lost one pizza place recently, but it looks like we now have a new one, albeit in a different part of the neighborhood.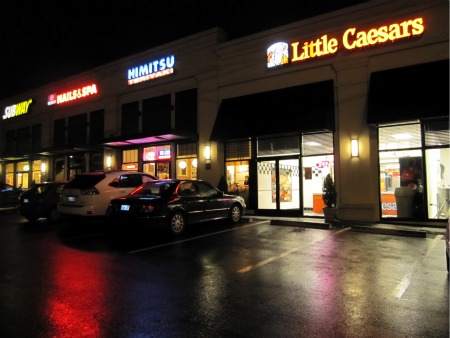 On Thursday, Dec. 30, a new Little Caesars Pizza opened in The Village at Maple Leaf at 8014 Lake City Way N.E. While other parts of Maple Leaf appear to be struggling in the downturn, including the closures of the earlier mentioned A New York Pizza Place at 8310 Fifth Ave. N.E., as well as Revolution Cycles at 9634 Roosevelt Way N.E. this summer, The Village has seen something of a surge.
In May, Peony Nails & Spa opened, followed by iBurger & Shake in June and now a Little Caesars in place of the Suntan Place.
Let's hope the surge trickles down through the rest of Maple Leaf!