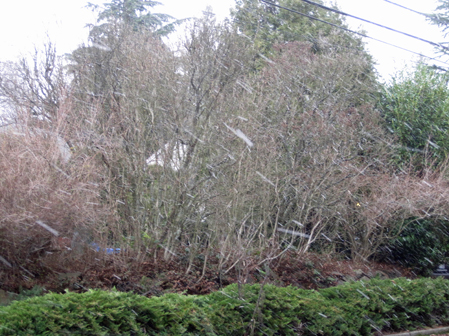 A second band of snow showers descends on Maple Leaf about 10:30 a.m.
But most of the action is still just north of the neighborhood.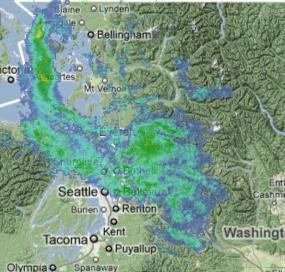 Radar image: University of Washington Department of Atmospheric Sciences
9 a.m. – Snow in Maple Leaf!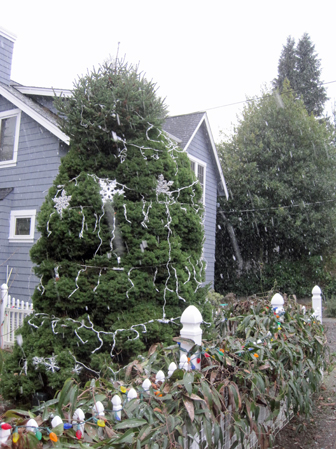 But at 9:20 a.m. – sun's out.
9:50 a.m. – snowing in front yard, sunny in back yard. Huh.
(But take note, Melody O.)