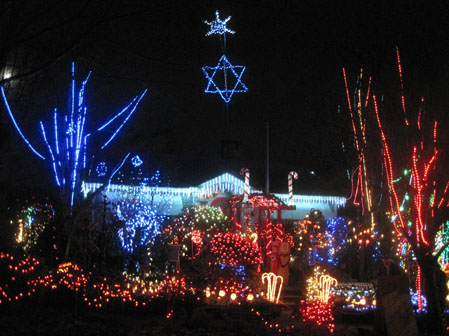 We've all seen it – the scads of lights and decorations reaching for the sky just east of the Maple Leaf Reservoir.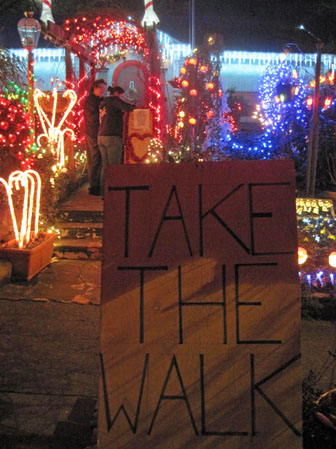 In fact, when there was water in the reservoir you could see this towering display reflected in it.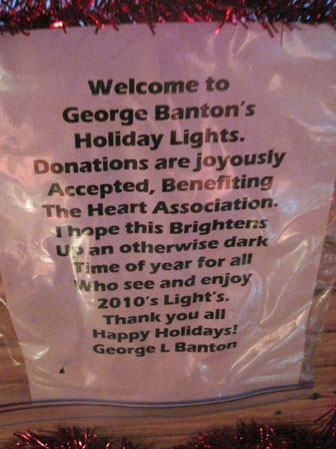 The show is put on by George L. Banton, at 8520 14th Ave. N.E. He's been doing it since we moved here a dozen years ago, at least. We've never actually talked with him, though, and he wasn't answering when we stopped by earlier this week.
We left him a card, and hope he calls or e-mails us (hint, hint: tips@mapleleaflife.com).
He has different sections of the yard dedicated to different holidays and scenes from Seattle. Seafair has its own spot, for example. And he invites folks to stroll through the yard on paths, the better to enjoy the scene.
Who knows more of the story?