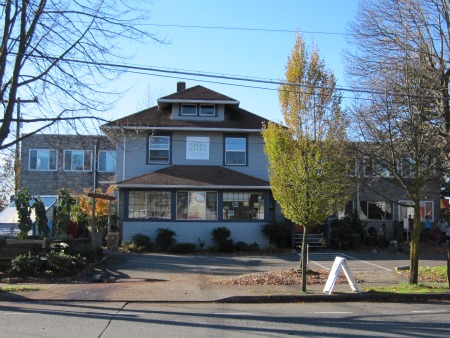 If you've been curious about the benefits of sending your child to The Perkins School, 9005 Roosevelt Way N.E., a couple of opportunities to learn more about the private, non-profit school are coming up.
This Sunday, Dec. 5, as well as on Sunday, Jan. 23, parents are invited to attend an open house at the Maple Leaf school from 2-4 p.m., giving them the opportunity to ask questions and hear directly from teachers and current parents about the school, which offers classes from early kindergarten to fifth grade.
Admissions Director Angie Gianelli explained that the school, which limits class sizes at 15 students, follows a "differentiated learning/teaching" technique that is individualized, project-based and hands-on. (You can see just how hands-on The Perkins School is with this earlier post.)
"It has an exceptionally strong science program, which is unusual, and a strong math program," she said.
Although children aren't invited to the open houses, Gianelli said that the school does hold a kindergarten day in spring for potential incoming students. Parents also can see classes in action each Wednesday morning during tours at the school, but Gianelli emphasized that the opportunity to speak with teachers and other parents is what's special about the open houses.
To attend one of the open houses, all you have to do is show up by 2 p.m.; the program starts at 2:15 p.m. However, if you'd like to go on one of the Wednesday tours of the school, call Gianelli at 526-8217 to schedule an appointment.