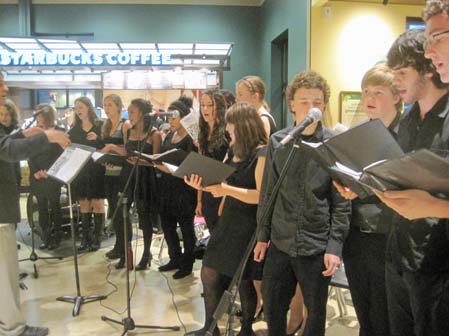 There's still an hour and a half left of the neighborhood grand opening party at the Pinehurst Safeway, but if you want to grab some of the great coupon deals – including 10 percent off tonight only – go now.
There are literally hundreds of people at the store, 12318 15th Ave N.E. Traffic is jammed; we had to park on a side street several blocks away. Choirs and bands are playing, the radio station Star 101.5 is broadcasting, and you have to wait for a cart. Tonight's sale ends at 8 p.m.
Did I mention the coupon deals really are great? The "official" opening in the morning is accompanied by a 12-hour sale, from 8 a.m. to 8 p.m.