Update: Jen e-mailed us late this afternoon:"I picked her up today from Seattle Animal Shelter — we're so happy to have her home safely. THANK YOU for helping me get the word out!! I was comforted knowing my neighbors were keep an eye out for her."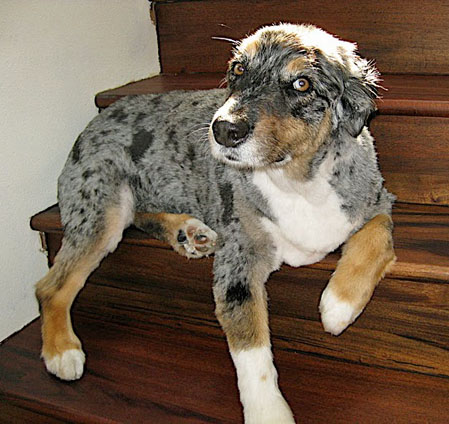 Jen sent us this note late last night:
Our dog escaped during the day today (9/29/2010) without her collar/tags on in the area of 103rd and Roosevelt Way NE. She is not microchipped. She is an 8 year-old, spayed, very friendly, Australian Shepherd (no tail), named Annie. Her coat is fluffy with patches of blue-gray/white/tan. We walk her every day through Maple Leaf and you'd probably recognize her. PLEASE call us if you know where she is.
(206) 372-8397.