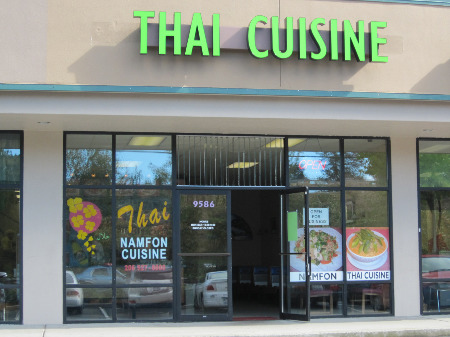 Namfon Thai Cuisine has been open for less than a week, but business on Monday was already quite steady even after the lunch hour had ended.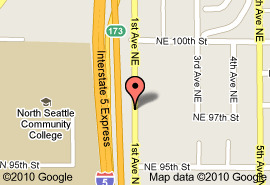 The authentic Thai restaurant, located just south of Northgate Transit Center at 9586 First Ave. N.E., officially opened Sept. 22, but manager Omar Napier said they're still in the midst of a "soft opening" while they try to work out any kinks. He hopes to kick off Namfon Thai Cuisine's grand opening next Monday, Oct. 4.
Napier explained that the restaurant serves halal food, which puts a focus on health since all of the kosher meats are hormone free, and they also don't use MSG in any of the dishes.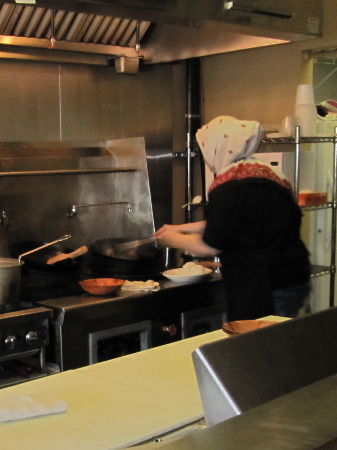 "All our cooks are from Thailand," he added.
The owner, Mohamed Salama, includes this note about the restaurant in the menu:
Namfon in Thai means rain drop. We thank seven year old Yunus Mahgoub for the name.
The restaurant, which fills the space previoiusly occupied by Sub Master, is open from 10:30 a.m. to 9 p.m. Monday through Saturday, and you can reach them at 206-527-8000.