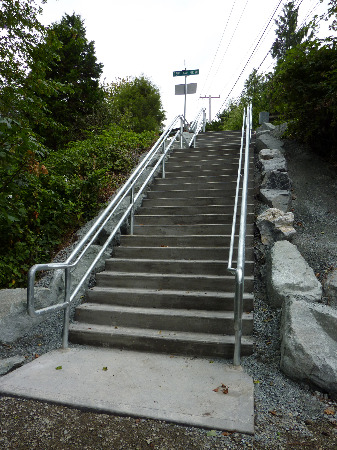 Like many of the streets on the east side of Maple Leaf, you can't count on Northeast 97th Street to get you in a straight line from 15th Avenue Northeast to Lake City Way. And for about a month, the one-block stretch where the street ends for vehicles between 19th and 20th avenues northeast also ended for pedestrians.
But the staircase that has connected those two dead ends for decades again is open for pedestrians after construction by the Seattle Department of Transportation gave us a bigger and better staircase with a double-handrail on both sides and some extra width to bring it up to new standards.
From the looks of it, the project isn't done yet. The trail from 19th Avenue that leads to the bottom of the staircase also appears to be getting a makeover that not only will make it easier to walk on, but also will make it more visible to pedestrians who previously might have simply passed by the grassy entrance.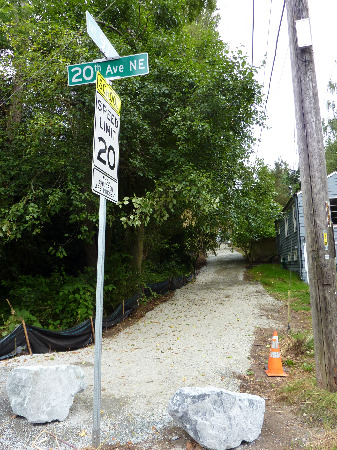 Check out more pedestrian paths through the neighborhood on the Northeast Seattle Trails map (pdf).
What are some of your favorite secret paths in Maple Leaf?