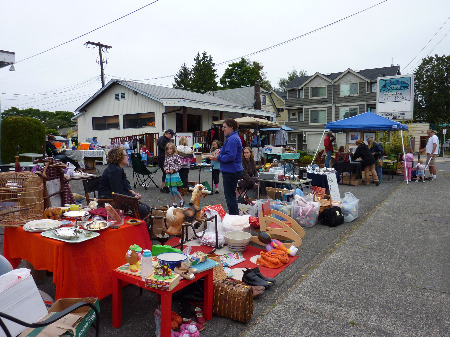 The gloomy skies didn't keep shoppers from browsing the "aisles" at Sunday's neighborhood sale at Blue Saucer, 9127 Roosevelt Way N.E. The majority of participants were selling gently used garage sale items and other such finds, but there also were plenty of arts and crafts including blown glass and homemade jewelry.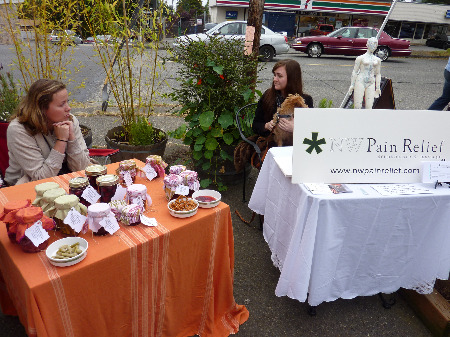 Unique preserves including rhubarb-vanilla jam and bourbon cherries were coupled with an information table on acupuncture from NW Pain Relief.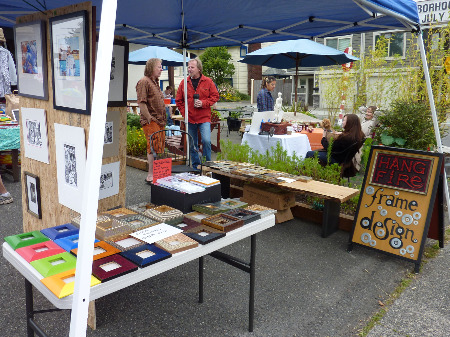 Blue Saucer neighbor Hangfire Design and Frame, 9211 Roosevelt Way N.E., also had a booth at the sale featuring framed art, mirrors and more.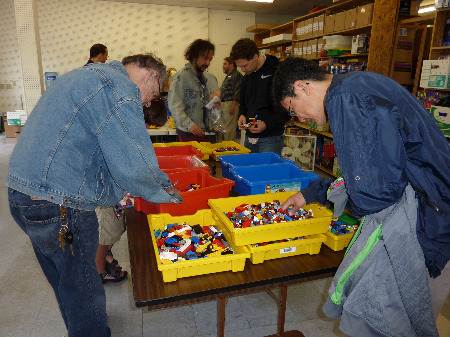 And Math 'n' Stuff, 8926 Roosevelt Way N.E, made a last-minute contribution by opening its annex location in the former Napa Sherry Auto Supply building at 9212 Roosevelt Way N.E. for its popular Mathnificent Lego Builds.
What did you find at the neighborhood sale?