If you haven't picked up a Northeast Seattle Trails guide yet, here are scenes from a marked hike from Maple Leaf to Matthews Beach, via the Meadowbrook Pond. We began our descent at Northeast 98th Street. (Download a pdf of the map here, and the accompanying text with trail details here.)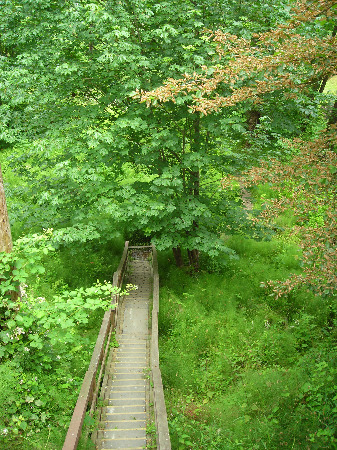 This staircase at 98th Street and 20th Avenue Northeast is a gem that's truly priceless while the bridge at 15th Avenue Northeast is closed not only to cars and bicycles, but also to pedestrians. If you're traveling by foot, it takes you across Thornton Creek and into the Victory Heights neighborhood. (We didn't take this route, just thought it was worth mentioning!)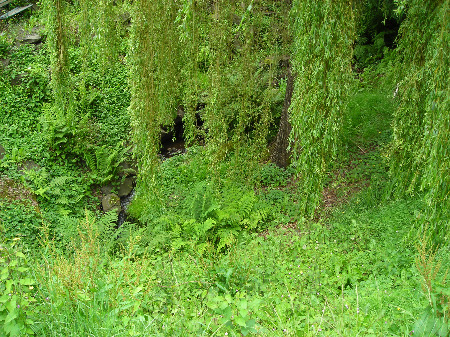 Farther down 98th Avenue near Northeast 23rd Street, a tributary of Thornton Creek (what looks like Beckler Creek on the map) peeks through.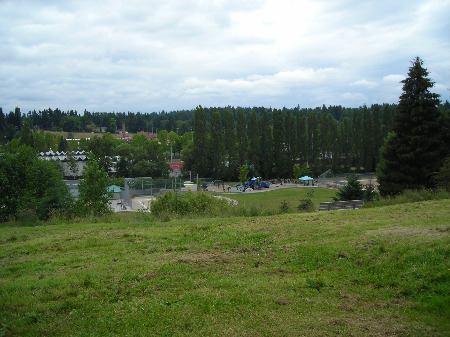 The view from Northeast 105th Street of Meadowbrook Playfield. This route puts you just a block from the Meadowbrook Farmers Market, which takes place from 11 a.m. to 3 p.m. every Sunday through October.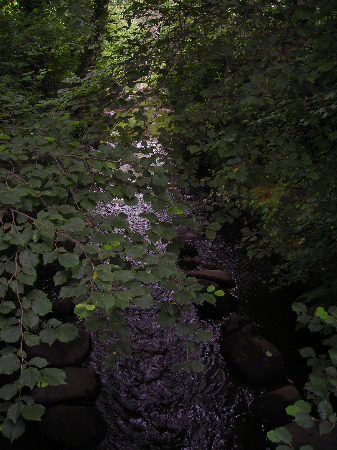 The bridge over Thornton Creek at 105th Street and 39th Avenue Northeast takes you to Meadowbrook Pond.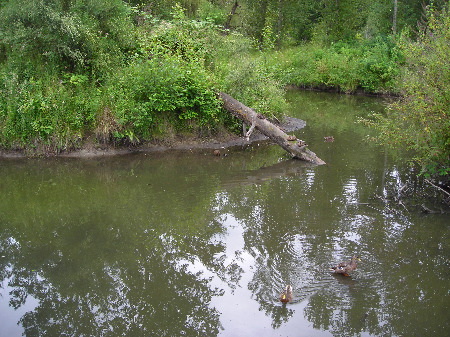 Lots of activity in the pond, including beavers if you're lucky.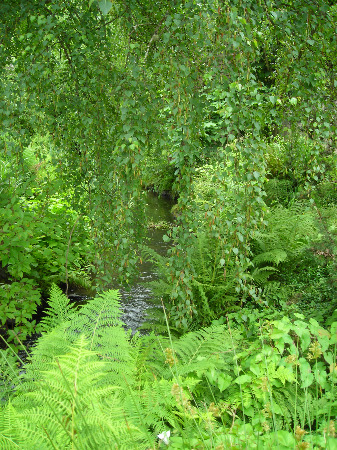 Thornton Creek returns to the street where 43rd and 44th avenues northeast meet.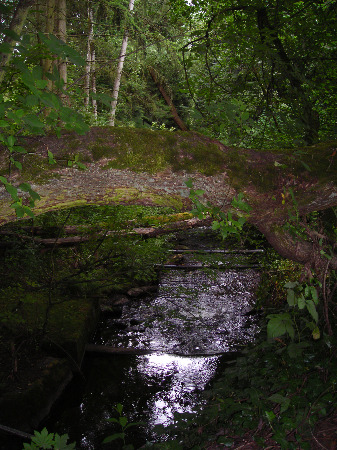 Then again right before the entrance to Matthews Beach State Park at Sand Point Way Northeast.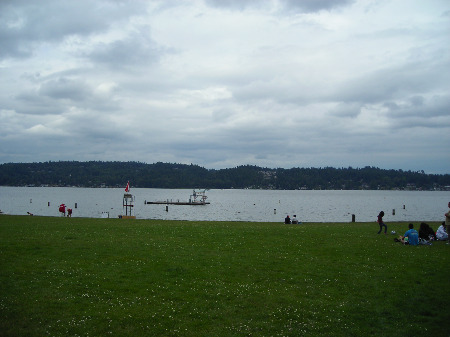 The weather wasn't quite cooperating for swimming, but there were a few brave souls and plenty more who looked like they were hoping for a hot Fourth of July.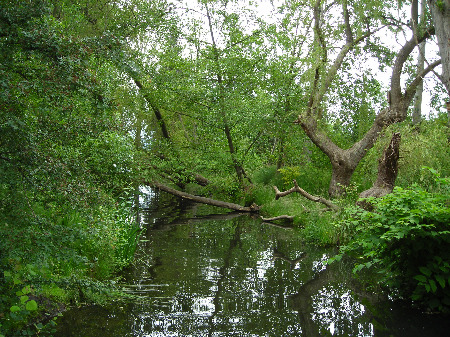 The beavers evaded us at this beaver pond at Matthews Beach, too, but it still was a pretty view.
What's your favorite walk around the neighborhood?