Unless you have a teenage girl, you may not be aware that the vampire-teen romace "The Twilight Saga: Eclipse" premieres tomorrow across the nation, getting a jump-start at many theaters with midnight showings tonight including at Regal Cinemas Thornton Place.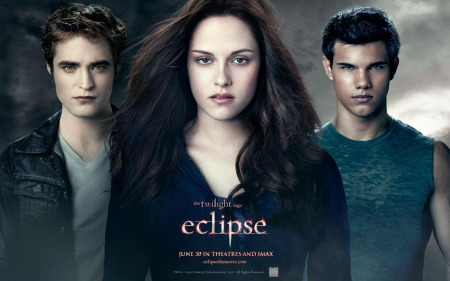 If the big screen isn't big enough for you to see all of the cut-throat supernatural action surrounded by a dreary backdrop of the Pacific Northwest, it's also showing at the IMAX at both 12:01 a.m. and 2:30 a.m., although it appears the earlier showing may already be sold out.
Unfortunately for those attending the midnight showing who aren't teenagers, there will not be a prescreening party like there was before "Sex and the City" last month. Not really the Cosmo-sipping crowd, I suppose.
But Thornton Place is planning another event along the "Twilight" theme, you know, something you can really sink your teeth into. Have you guessed it yet? They're holding a blood drive with the help of Puget Sound Blood Center, which will have a van outside the theater from 11 a.m. to 5 p.m. Saturday. Maybe seeing a little fake blood will help get you in the mood to give a little … . Just show up to donate, or make a reservation here.
If you thought that was enough for one weekend, also opening is a film that might skew a little younger and more toward the opposite gender, but also spans generations: "The Last Airbender," a live-action feature film that's based on a Nickelodeon animated TV series.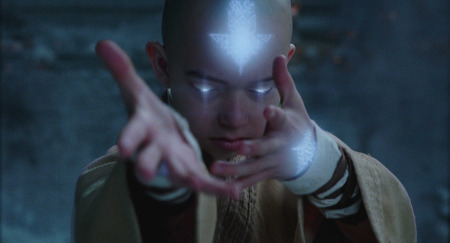 Noah Ringer plays Aang in "The Last Airbender." Photo credit: Industrial Light & Magic / Paramount
And with a Thursday release, Regal Cinemas Thornton Place also is planning midnight showings of the 3D version on Wednesday night.
I'd warn you to stay away from the theater this weekend, but for too many of us the allure of an exciting opening weekend like this is just too hard to resist. And hey, if you're seeing anything besides "The Twilight Saga: Eclipse" or "The Last Airbender," you just might have the whole theater to yourself.