The wait for Burger & Shake is over!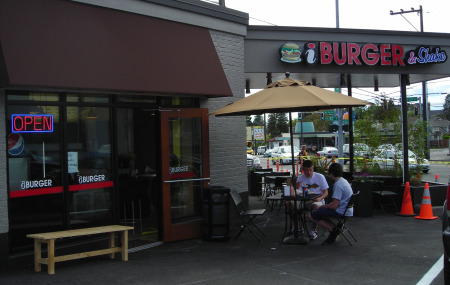 The new restaurant opened Tuesday in The Village at Maple Leaf at the former location of Puget Sound Radiator Repair, 8000 Lake City Way N.E. And apparently, word traveled fast about its opening, since there were multiple parties at the burger joint at the random lunch hour of 3 p.m. Thursday.
Owner Kevin Lee said this particular Burger & Shake is the third in the Puget Sound-area chain, and that so far, business is "very good."
Burger & Shake is open from 10 a.m. to 9 p.m. seven days a week. In addition to the restaurant's "gourmet charbroiled burgers" and shakes, it also serves Philly cheese steaks and burger dips, seafood burgers, seafood baskets, kids meals, root beer floats and more.
If you check it out, let us know what you think.