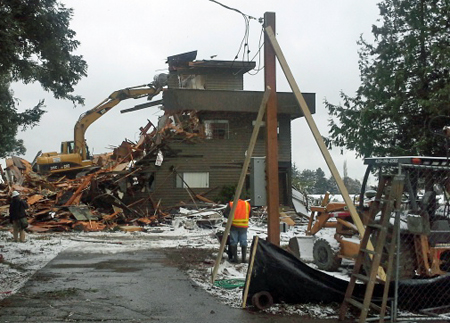 As the snow fell Friday morning, so did the "boarding house" at the north entrance to Maple Leaf Reservoir Park.
Plans are to construct four new homes on the site at 12th Avenue Northeast and Northeast 88th Street, while retaining the largest trees. You can see our previous post here, or see the company's plans for the "Canopy at Maple Leaf" at the Build Urban website.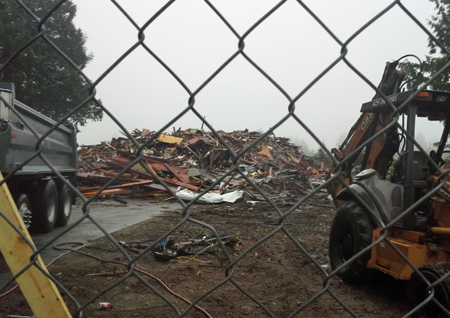 The remains on Sunday morning.