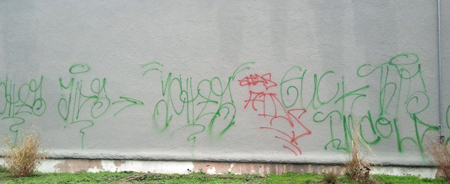 Northeast 85th Street at Roosevelt Way Northeast this morning.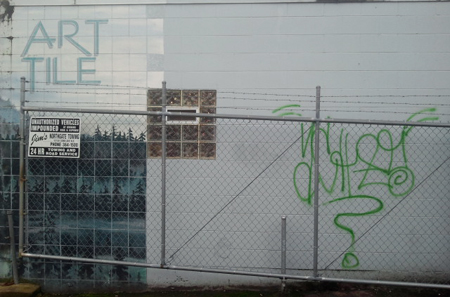 Cliff, at Art Tile, emails:
"The north side of our building was tagged last night. Green spray paint. Tried to report it on line but I don't think the system took the report.
"Keep an eye out."
In fact, in addition to Art Tile, at 8511 Roosevelt Way Northeast, several other walls were marked on the west side of Roosevelt between 85st and 86th streets.