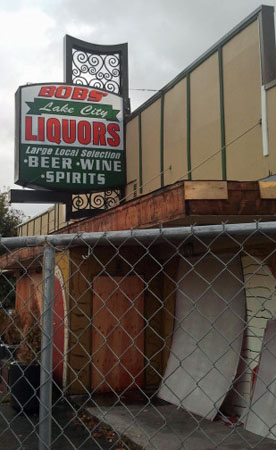 Looks like David Miller of the Maple Leaf Community Council called it right: The Old Italian Spaghetti House & Pizzeria is becoming Bobs' Lake City Liquors.
On the other hand, the bikini barista stand there – Headrush Coffee – has disappeared from the parking lot at 9824 Lake City Way N.E.
More information about the liquor store is available on its Facebook page. They are shooting for an early November opening.