Dave from Northeast 84th Street sent us photos from their ragin' block party last night for National Night Out: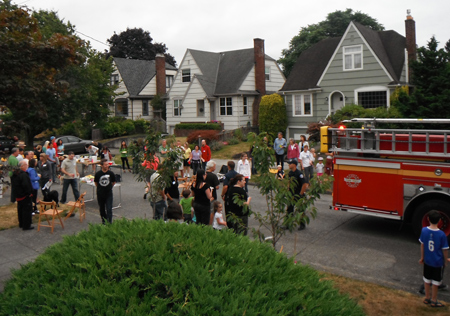 A fire truck from the Green Lake station stopped by.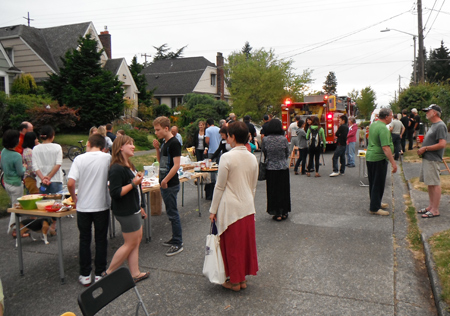 They had a great turnout with plenty of food!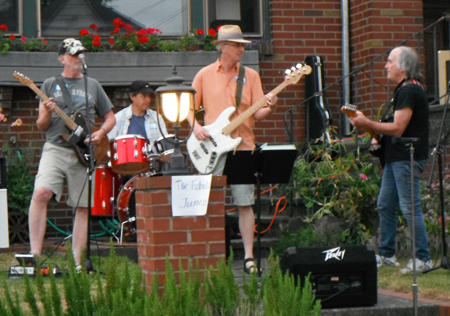 And they even had live music from the Fabulous Juncos.
How did you celebrate last night's block party?