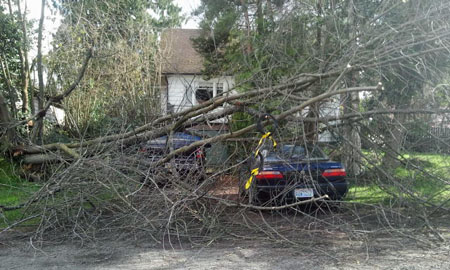 Winds blowing up to 30 mph this weekend felled branches and even trees throughout the neighborhood.
Today is quiet. But Tuesday….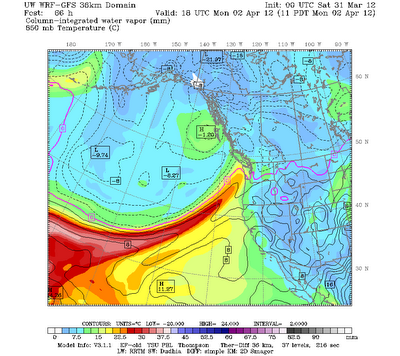 "The river of moisture is headed straight for us," Cliff Mass posted on his weather blog.
And the wind here? Forecast to 35 mph by KOMO.
The sun returns for Easter weekend.