Students from Christ the King Catholic School in Broadview, just north of Greenwood, recently performed a flash mob at Barnes & Noble at Northgate Mall to promote the school's upcoming production of "Grease."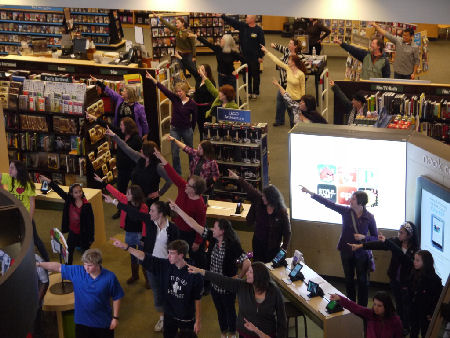 You can see a YouTube video of the flash mob here.
The students will perform "Grease" on March 29-31 at Shoreline Community College Campus Theater, 16101 Greenwood Ave. N. Tickets are $10. Call 206-364-6890.