Commute cyclists – who seem to be all over the news currently (here's today's column by Danny Westneat in The Seattle Times) – will be out in force Friday.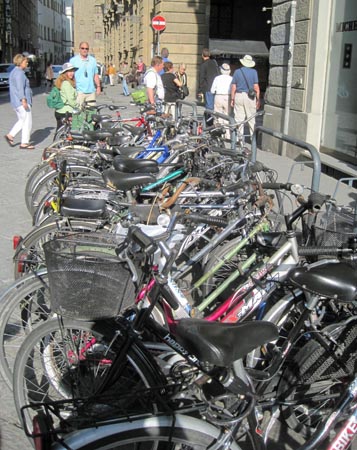 May is National Bike to School Month, and this Friday is our local Bike to Work/School Day, sponsored by the Cascade Bicycle Club.
Among those participating is Olympic View Elementary, 504 N.E. 95th St., which will up the ante with special guests from the Seattle Fire Department and the Seattle Police Department, plus an emergency response vehicle featured at the school.
The bike club is hosting 41 cycle commuter stations around the area, although the closest to Maple Leaf are at North Seattle Community College and Green Lake. There's an interactive map here.
Remember to give Maple Leaf cyclists extra credit, as they commute up the third highest hill in Seattle!
Anybody have plans for bicycling on Friday?
(PS: No, the photos are not from here. They are from a recent trip to Italy, where practically everybody seems to ride a bike. When they aren't riding scooters or Smart Cars.)