Some news nuggets while we fight with our highly annoying comment issue:
Tonight's candidates and issues forum starts at 7 p.m. at Olympic View Elementary School. The Maple Leaf Community Council is providing free licensed child care.
Skipper the cat is missing from nearby Ravenna, and Robin wants to know if he's been spotted.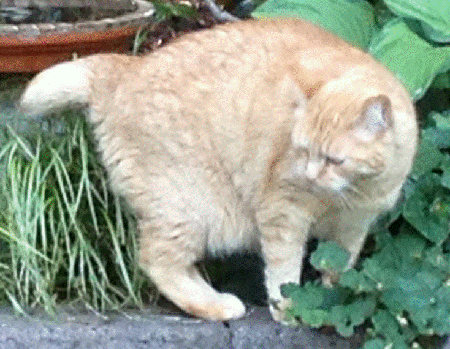 "Lost domestic short-hair orange male tabby with very short tail. Skipper went missing on Oct. 10th, he has a hangy-belly and is very friendly and will follow the hand that feeds him. We miss him very much and hope to find him again. If you have seen Skipper please contact Robin Stacy at 206-372-4118. "
Skipper lives at Second Avenue Northeast and Northeast 68th Street.
Kiddie Parade of Costumes this year will be held on Sunday, Oct. 26th, at 3 p.m. Details TK and to be posted here. For last year's photos (and the official opening of Maple Leaf Reservoir Park) go here.
Native Plant Sale at the Perkins School, 9005 Roosevelt Way N.E.,will be held this Saturday, Oct. 18th, from 10-4 p.m.
Sidewalks and speed cameras. The current hard-copy issue of the Community Council newsletter, which should have arrived at your home by now, discusses the possibility of sidewalks along 20th Avenue Northeast near Sacajawea Elementary. You can read more there, but note the funding might come from "larger-than-expected revenue from the City of Seattle's school-zone speed cameras." ???