In addition to ordering delivery from Flying Squirrel Pizza Co., you now can make that a gluten-free pizza, co-owner Bill Coury told us.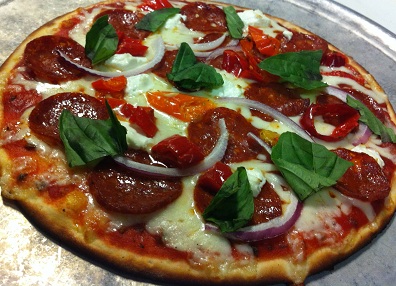 When the restaurant at 8310 Fifth Ave. N.E. first opened in September 2011, they touted gluten-free options that included salads and other sides, but what many gluten-free diners really wanted was gluten-free pizza. At the time, Coury told us:
"We're just not carrying [gluten-free pizza] right now because to be honest, it's all terrible. We've tried recipes, we keep trying recipes, it's just not up to our quality standards that we expect. … When we say gluten-free options, we mean that yes, we have a plethora of gluten-free salads, we just don't have any gluten-free pizza. It's not that we've given up on it, but everything we've tried so far just is not good." 
Sounds like they've finally perfected their recipe! If you give it a try, let us know how it is.