January 1st, 2016 by Mike
Mount Rainier, Lake Washington, Cascades, from Maple Leaf Reservoir Park, Jan.1, 2016.
→ No CommentsTags: 2016, cascades, Maple Leaf Reservoir Park, Mount Rainier, New Year
January 1st, 2014 by Mike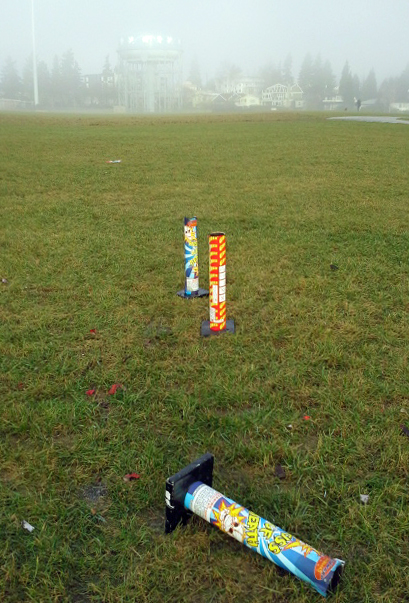 Plus, we've added a new bird to the Birds of Maple Leaf Reservoir Park – a Western Gull.
→ 8 CommentsTags: 2014, birds of Maple Leaf Reservoir Park, fireworks, New Year
December 30th, 2010 by master
After a month of gluttony, are you thinking about ways to start the New Year with health in mind?
If you've packed on a couple of extra pounds of insulation, you may as well put them to use at the Polar Bear Plunge, which takes place at noon Saturday, Jan. 1, at Matthews Beach, 9300 51st Ave. N.E.
Afterward, Seattle Parks and Recreation has yet another option: a six-week boot camp available either once or twice a week.
The classes begin at noon Tuesday and Thursday from Jan. 11 to Feb. 17, and are taught by a certified boot camp instructor who will cater to each individual's own level. Boot camp meets at the Green Lake Park outdoor basketball courts or, if the weather is bad, in the gym.
Cost is $60 for the once-weekly option, and $120 if you want to attend classes both Tuesday and Thursday.
And here's what to expect: [Read more →]
→ No CommentsTags: green lake, health, matthews beach, New Year