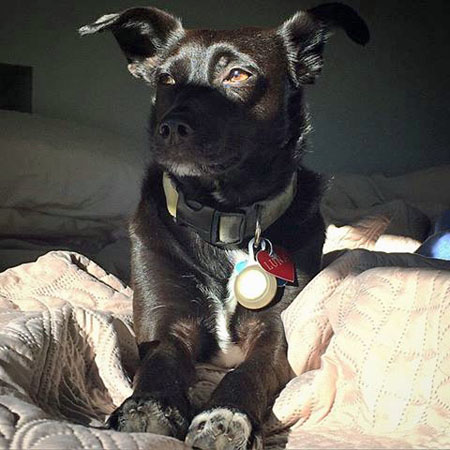 Grace emails:
I'd like to give a shout out to a local who really helped me out yesterday with a thorny situation. I love our neighborhood. People are so nice!
Walking my dog Luna on Northeast 90th street near Maple Leaf Ace Hardware, and as dogs do she was sniffing around the front edge of a neighbor's yard ( 2-3 feet off the sidewalk but admittedly in their yard).

Suddenly she was covered with sticky, thorny cactus stickers. They were all over her face and paws. I couldn't touch them. They needed leather gloves or tweezers.
Two ladies were walking by with their dog and one came over to help me. She calmly used her fingers to pull them off my dog. It took a good five minutes while I held my upset dog and wasn't easy. I'm sure she poked herself a lot. The stickers burned and itched.
I was so upset that I thanked her profusely but didn't get a name to thank her appropriately.
Luna and I then went right to Maple Leaf Vet where they were able to squeeze her in and pulled fifteen thorns out of her paws.
So a big thank you to a local, whose name I don't know but would love to, and to the vet for squeezing her in. I've thanked them. And paid them. But the local I probably would not even recognize if I saw her.