An interesting email came in overnight at 2:25 a.m.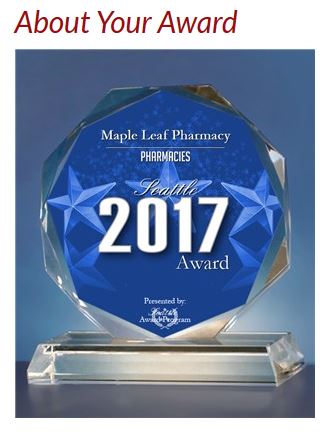 "FOR IMMEDIATE RELEASE
"Maple Leaf Pharmacy Receives 2017 Seattle Award
"Seattle Award Program Honors the Achievement
"SEATTLE March 22, 2017 — Maple Leaf Pharmacy has been selected for the 2017 Seattle Award in the Pharmacies category by the Seattle Award Program."
Only one pharmacy in the area is selected for the award each year, according to a fact sheet from the Seattle Award Program.
And in Seattle in 2017, it's the Maple Leaf Pharmacy.
Which went out of business in October 2015 after decades at the corner of Roosevelt Way Northeast and Northeast 89th Street.
That location is now occupied by The Little Gym.
The full press release about this exciting award is here.