Happy Easter from Maple Leaf Life!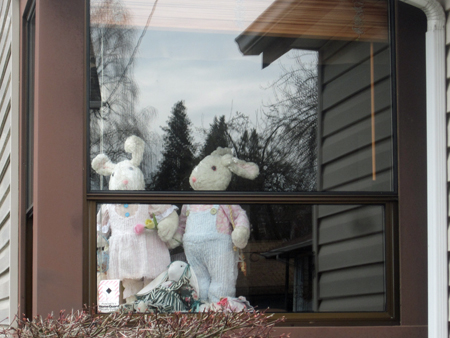 And speaking of bunnies … we've been looking for one for weeks.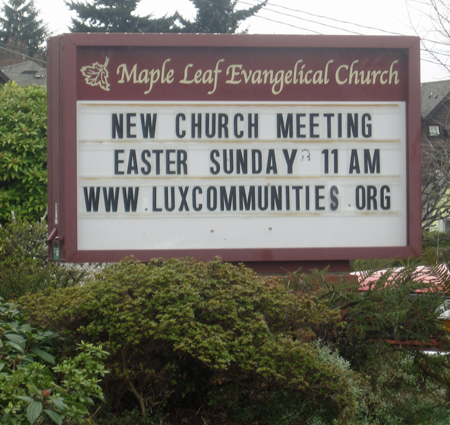 Back in mid-February (i.e., when it was cold and waiting to snow) Dan emailed us:
"We were on a walk through Mike's block last night, and saw a rabbit hopping around.
"We first saw it on Northeast 88th Street, and it went in front of us around the corner onto 12th Avenue Northeast, going north.
"As we walked north, it crossed the street and went up a driveway between two homes on the east side.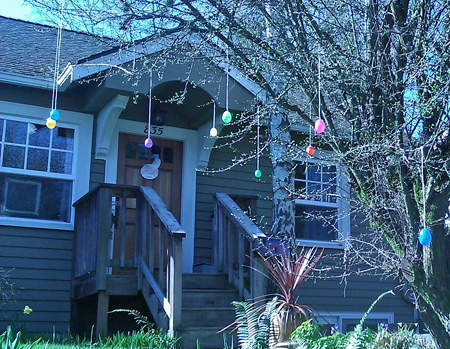 "The lighting was not great, but it looked like a wild bunny and not anything exotic, although I'm not a bunny connoisseur and so can't say for sure.
"It is the first rabbit we've seen on our nightly walks in the last 28 years. We have seen coyotes, raccoons, possums, but never a bunny.
"Is this the first sign of an invasion? The hard-shelled snails are steadily moving north, maybe the bunnies will be next."
We've been watching for that dratted rabbit ever since, and haven't spotted it. Has anyone else?
(Thanks, Dan.)