Can you hear the squeals of joy already? Thornton Place has announced on its Twitter feed that a cast member from "The Twilight Saga: Eclipse" will be making an appearance at 7 p.m. Saturday.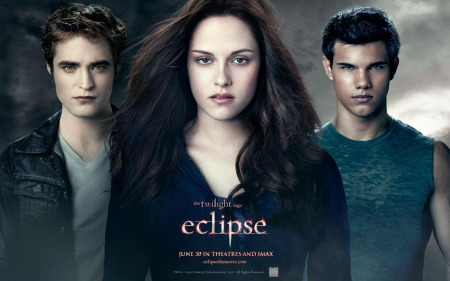 No details yet on who that cast member will be, but I'm betting that all of the neighborhood's teen girls (and their moms and older sisters) are crossing their fingers for either Jacob (played by Taylor Lautner, left) or Edward (Robert Pattinson, right). Better yet, both.
But regardless of who the cast member turns out to be, you can expect a crowd.
Last weekend, "Twilight" actresses Nikki Reed (Rosalie, one of the Cullen sisters) and Elizabeth Reaser (Esme, the Cullen mother) made an appearance at opening night of Fremont Outdoor Movies, which showed the second film in the series, "New Moon," along with an "Eclipse" featurette. And our news partner Fremont Universe said fans lined the block, waiting for hours to attend the free movie.
"Eclipse" opened Wednesday, with a number of midnight showings early that morning at Regal Cinemas Thornton Place. But the cinema expects the mayhem to continue throughout the weekend, and also is hoping its patrons will want to give a little blood after seeing it on the screen. From 11 a.m. to 5 p.m., Puget Sound Blood Center will be at the theater for a "Twilight"-themed blood drive.
That gives you just enough time to donate some blood, watch the movie, then get a glimpse of 'Twilight" fame.