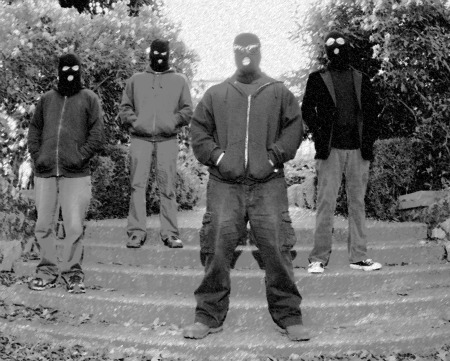 Don't let the appearance of the above pictured "Experi-Metal" band Uncle Pooch fool you.
Behind the masks of its four members are decades of talent that cross too many genres to name, which might be one of the biggest reasons behind their idea to start the instrumental/experimental metal band that is performing Thursday, Dec. 9, at the Sunset Tavern in Ballard.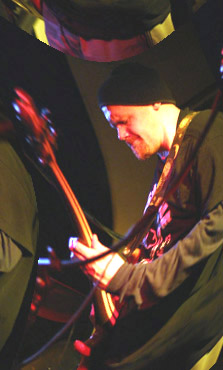 Bassist Shane Smith, pictured at right but known only as Mr. Nasty and never seen without a ski mask when he takes the stage with Uncle Pooch, said he and former Everstone bandmates started this new band largely because it was so different from the funk they had previously been playing.
"We really wanted to take a completely left turn and do something different," said Smith, who has lived in Maple Leaf since 2004.
"I hadn't played heavy music in years," he said about their first practice session in 2007. "We were just laughing the whole time."
But they kept writing through the laughter, and ended up recording an album that's available online called "Conduct Unbecoming," with a second album now in the works.
"We're Slayer meets Pharoah Sanders' evil twin," Smith says of Uncle Pooch, referring (respectively, of course) to the '80s thrash metal band and the Grammy-winning jazz saxophonist who played with John Coltrane.
That might sound like an outrageous combination, but it actually works, considering that instead of a singer, Uncle Pooch features an electric wind instrument that looks kind of like a plugged-in clarinet but has a sound you've undoubtedly never heard paired with metal. (Give them a listen on their MySpace page). [Read more →]