February 24th, 2018 by Mike
February 23rd, 2018 by Mike
Officers Chase Stolen Car Through Maple Leaf, Firefighters Rescue Chihuahua
Written by Detective Patrick Michaud on February 23, 2018 12:56 pm
Officers arrested a man following a brief pursuit of a stolen car through the Maple Leaf neighborhood late Thursday night.

Officer Garret Hay of the North Precinct was patrolling the area near the 900 block of Northeast 65th Street just before midnight Thursday, searching for a stolen car associated with multiple armed robberies throughout the day.  Officer Hay spotted the white Lexus parked in front of a gas station and waited for the occupants to return to the car.  Moments later, two people entered the car and took off at a high rate of speed.  Officer Hay gave chase, following the suspects until they began traveling at speeds closing on 70 MPH the wrong way down Roosevelt Way Northeast.  The stolen car then clipped another car causing the stolen car to roll over and come to a rest on its roof in the 8000 block of Roosevelt Way Northeast.

Battalion Chief Wall with chihuahua rescued from a rollover crash.
Photo Credit: Seattle Fire Department
Officers quickly converged on the stolen car and took the passenger into custody. Seattle Fire Department firefighters had to extricate the driver from the car.  The firefighters also rescued a chihuahua from the stolen car.  The occupants of the victim vehicle were uninjured in the collision.

Officers interviewed and released the passenger from the scene.  The 21-year-old driver of the stolen car was transported to Harborview Medical Center where he is currently being treated for a broken clavicle suffered in the crash.  Officers will book the driver into the King County Jail for attempting to elude and possession of stolen property when he is released from the hospital. Robbery detectives are still working to determine if the suspect in this case is connected to the earlier armed robberies.
February 22nd, 2018 by Mike
Seattle Police this afternoon released information on an incident last night: detectives are investigating after a North Seattle Drug Store was robbed at gunpoint Wednesday night.
A 20-year-old woman was working the register at a store in the 800 block of Northeast Northgate Way just before 11 p.m.

The clerk was checking out items for a 24-year-old woman when a man wearing a hoodie and a mask over his face walked up to the register.  The suspect displayed a handgun and demanded cash from the register.

The clerk had difficulty opening the register and the suspect eventually gave up.  The suspect then took the customer's purse and fled the scene.

K-9 officers searched the area but were unable to find the suspect. Robbery detectives are now working to locate any possible surveillance video from the area that may help identify the suspect.  If you have any information about this case please call robbery detectives at (206)684-5535 and reference case number 2018-65356.
February 21st, 2018 by Mike
UPDATE: 7 a.m. Thursday. Total 3/4 inch fell in Maple Leaf.
---
At 9 p.m. we're already reached that half-inch accumulation, and it's starting to stick to streets. Temperature = 31 degrees at Maple Leaf Life South.
——————————————————
At 7:30 p.m. a steady but light snow has been falling for some time, long enough to start coating sidewalks, yards and cars.
Forecast is for less than a half-inch overnight, but remember: Maple Leaf is the third highest hill in Seattle.
Thursday is supposedly sunny, with snow returning Friday and Saturday.
February 20th, 2018 by Mike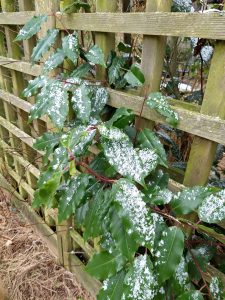 As noted earlier on Twitter, Maple Leaf has been seeing light snow flurries since mid-morning.
Right now (3:30 p.m.) it's snowing more steadily, but still lightly, and not sticking.
February 8th, 2018 by sarawilly
January 20th, 2018 by Mike
In an email, the Maple Leaf Community Council says:
Winter Community Meeting
Wednesday, Jan. 31, 2018
Olympic View Elementary
7:30 p.m. -9:00 p.m.

Please join us for the next Maple Leaf Community Council community meeting!
Planned Agenda

Housing Affordability and Livability Agenda (HALA) and impacts on Maple Leaf
Jessica Brand, City of Seattle

Update on development of property at N.E. 89th Street and Roosevelt Way Northeast.
Emerald Bay Equity

Senior Fair in February
Dan Kerege, Fraternal Order of Eagles Aerie #1

Introduction to some of Maple Leaf's new businesses

Unfortunately, childcare is unavailable at this meeting.
January 14th, 2018 by Mike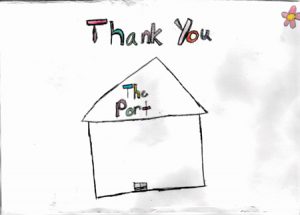 Found this afternoon by a neighbor at Maple Leaf Reservoir Park.
Subject: Flute music.
If yours, let us know via Facebook.
December 30th, 2017 by Mike
UPDATE 12/31: Now the sign is gone, too.
——————————————————————-
On the solstice last week this tree appeared in Maple Leaf Reservoir Park. It has appeared every year since the park opened.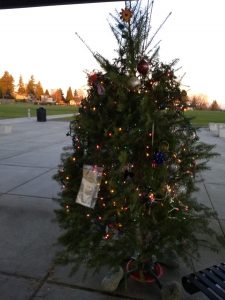 It was fine late Friday afternoon.
This morning it looked like this: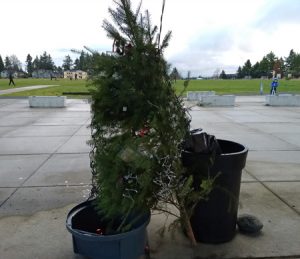 Someone overnight stole the extension cord and the tree stand, and appears to have broken a number of the ornaments.
We're sorry.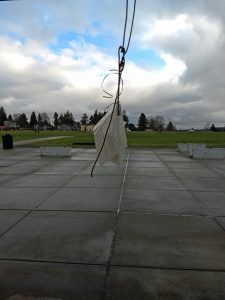 The sign reads:
Dec. 30, 2017
For 4 years a Solstice Tree popped up in this spot between solstice and the new year, inviting the community to celebrate the return of the light. This year, sometime overnight, someone took the tree stand and the extension cord that powered the twinkle lights, so we are sadly bowing out of the tree business. Please email leads to tips@mapleleaflife.
December 24th, 2017 by Mike
Update: Christmas morning.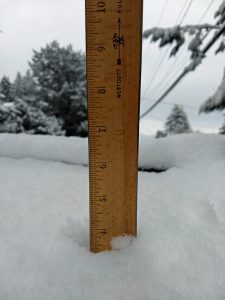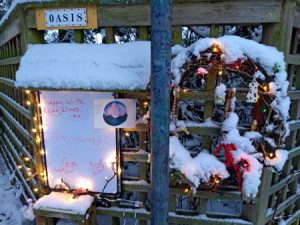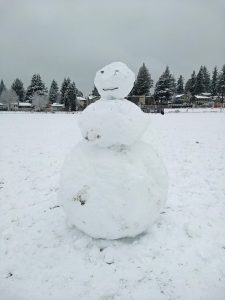 It's 4 p.m. Christmas Eve, and snowing steadily. And sticking!
---