Update Nov. 24:
Josh emails overnight: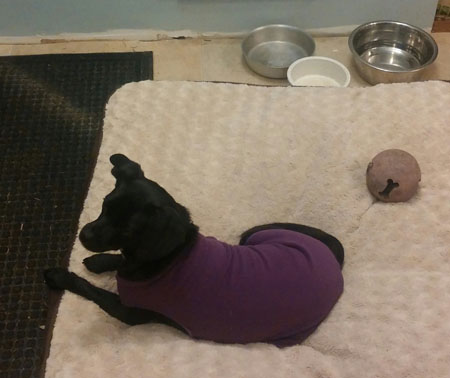 I am wondering if you could post to the maple leaf blog. At 2p.m. today, 11/22, my black 12 lbs dog, wearing a purple fleece, ran off, he is very timid. He was lost from Northeast 96th Street and 12th Avenue Northeast. .
He looks like a miniature lab.
See attached photo.
His name is Ari.